Human Service Agency
123 19th Street NE, Watertown, SD (605) 886-0123 or 1 (800) 444-3989
BH: Human Service Agency Fights Meth
Over 250 people gathered at a recent town hall meeting to hear from a panel of involved community professionals on the growing meth epidemic. The town hall was organized by the Watertown Healthy Youth (WHY) coalition along with the assistance of the NE Prevention Resource Center of HSA.
Employment Connections/Employment Services
Pictured: Individuals received employment awards at the annual Mayor's Award Ceremony
Community Services helps people find jobs in the community. They work closely with the local Vocational Rehabilitation office and businesses in town. New Horizons also provides Project Skills, a job program for students with disabilities. New Horizons also provides job class for students.
We have so many success stories and examples of the benefits available to employers when they hire people with disabilities. Read more about it on our employment services page.
HSA Foundation: Making Dreams Come True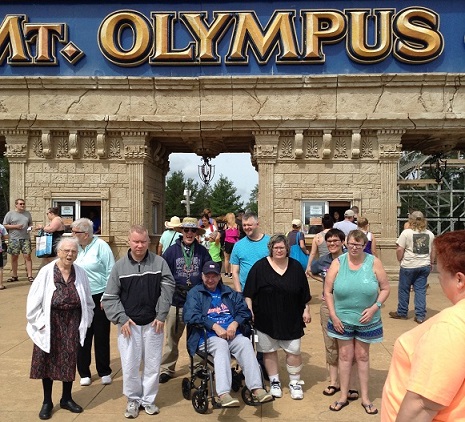 The Human Service Agency Foundation raises money and accepts donations to help with special projects for people served. This summer Sandy Tierney was able to go to Wisconsin with the help of 'Making Dreams Come True'and funding from the HSA Foundation.
Read more about the HSA Foundation.
❮
❯
Links

Sign up at smile.amazon.com
Amazon will donate 0.5% of the price of your eligible AmazonSmile purchases to the Human Service Agency if you have signed up to participate. AmazonSmile is the same as Amazon. Same products, prices, and service.
Resources
Crisis line:
Call 605-886-0123 OR 1-800-444-398924 Hours/Day
In Sisseton, call 605-698-7688
Counseling Appointments
and Addiction Services:
Call 605-886-0123 OR 1-800-444-3989
Monday-Thursday 8 AM-8 PM, Fridays 8 AM-5PM
In Sisseton, call 605-698-7688
In Milbank, call 605-886-0123
Request CARE/NE Payee Services