Glacial Lakes SAFE (Suicide Awareness For Everyone)
Glacial Lakes SAFE is a helping coalition of mental health professionals, community members, and passionate businesses dedicated to the glacial lakes region surrounding Watertown South Dakota.
Annual Suicide Walk/Run &amp Remembrance Ceremony
Live in the path of hope and join us for our annual event the first Wednesday of September. Visit us on Facebook for more details.
Click on any of the links below to jump to a section
I need help right now.
Call or text 988 to chat with someone immediately. 988 provides support, connections, and hope during a mental health or substance use crisis.
You can also call or text 988 if you are worried about a loved one in crisis.
Human Service Agency Crisis Line 24/7: 605-886-0123
Farm and Rural Stress Hotline: 1-800-691-4336
Veteran Crisis Line: Call 988 then press 1 to talk to connect with a VA responder.
Mental Wellness for Everyone
Great resources for our mental wellness include: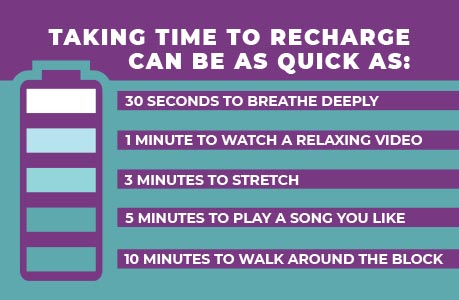 I am not sure if I need help.
Do you feel like you're running on empty?
Everyone has bad days. When the bad days outnumber the good ones, it is time to talk it out. It's especially important to practice mental wellness activities (see section above for tips). Remember it doesn't have to add time to your day.
Talking with a trusted friend is healthy and helpful. At the same time, if you are wondering if you should speak with a counselor, it's OK to reach out.
Just like when we have symptoms of a physical condition, it can be hard to know when to seek care. Your body may be trying to tell you to ask for help if you frequently experience:
Shaking or having tremors
Tense
Clenching your jaw
Upset stomach
Irritability
Confusion
Change of sleep habits
Overuse of alcohol or drugs
Change of social habits like avoiding friends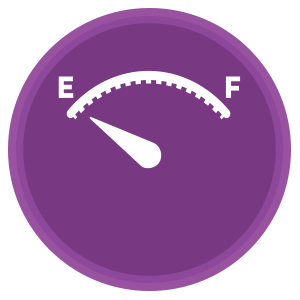 Find a Watertown Area Provider
Several mental health professionals are available. Students are welcome to ask their school or campus counselor for advice or help with finding someone to talk to. Providers are kept up to date on this pdf:
Support Groups
Some find it very helpful to have opportunities to share experiences and thoughts in a safe place. The following support groups are available
Support a Friend or Family Member
If a friend or family member wants to talk about life or their health, the best thing to do is listen and support them. All they may need to know is you always have their back.
Trusted resources:
Create a safe environment. Approximately 90% of attempters who survive a nonfatal attempt will not go on to die by suicide thereafter. Research has shown time and again that restricting access to lethal means (such as firearms and other highly lethal methods) can save lives.
Helping to create a safe environment
Suicide Education
NAMI says it well - It can be frightening if someone you love talks about suicidal thoughts. It can be even more frightening if you find yourself thinking about dying or giving up on life. Not taking these kinds of thoughts seriously can have devastating outcomes, as suicide is a permanent solution to (often) temporary problems. On average, it takes about seven years for someone who has been struggling with their mental health to get help. Fifty percent of people with mental health issues NEVER get help. These sobering statistics have unfortunately hit hard in our community.
Suicide is not a normal response to stress. Suicidal thoughts or actions are a sign of extreme distress and should not be ignored. Comments or thoughts about suicide — also known as suicidal ideation — can begin small like, "I wish I wasn't here" or "Nothing matters." But over time, they can become more explicit and dangerous.
When referring to suicide and suicide attempts avoid using terms such as "committing suicide," "successful suicide," or "failed suicide" as these terms carry negative meanings.
Trusted resources:
Books and Journals:
If you are supporting someone after their loved one died from suicide, Glacial Lakes SAFE has a library of resources available.
Partner with the Glacial Lakes SAFE Coalition
A free communication guide is coming soon – fall 2022! You can support our cause by sharing social media posts from our page.
More ways to support our cause:
Want to be more involved or support our cause with a donation?
Contact Kelli Rumpza, organizer of Glacial Lakes SAFE and Prevention Specialist at Human Service Agency by calling 605-884-3518 or email kellir@humanserviceagency.org
About
Glacial Lakes SAFE (Suicide Awareness for Everyone) is a Watertown area coalition dedicated to empower the Glacial Lakes community to prioritize mental health and de-stigmatize suicide, crisis, and mental health conditions.
Our coalition recommends the following organizations:
Our work is made possible in part by: