Arby's has been great about placing Project Skills students as well as other people who receive services with New Horizons. One of these employees has been employed there since 2005. A manager shared that she likes the program because it "helps instill job responsibility." This Project Skills student has done well learning work ethics through the program and the manager hopes to see the student be successful in future community employment.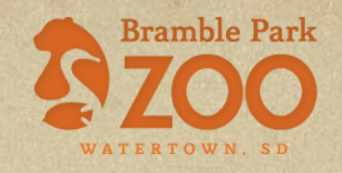 The Bramble Park Zoo has worked with us to provide employment in the past.

County Fair has worked with many people receiving services from New Horizons for several years. Both Jeff and Annette Gamber have, over the years, stated that the people hired for multiple positions have excellent time management skills, adhere to their dress code and are very reliable. The newest member of the County Fair Crew is the Greeter. According to the Gambers, this person's personality is very friendly and outgoing. Many of the customers feel the same. Jeff and Annette Gamber at County Fair also have had many Project Skills students working and learning various job duties throughout the years.

The Cowboy has hired employees who receive services from HSA in two of their locations. Their job duties include doing light janitorial duties and stocking. One employee has worked at the Cowboy for several years, while the other recently started working there. The manager said that one of the employees he works with is very reliable, and she likes the repetition of the work. He said if he looks at the clock he knows exactly what this employee is doing and where she is. He stated that she dresses appropriately for the job and that she doesn't like change too much but will adapt to it when necessary. He also said that he has worked with this employee for so long that he couldn't remember when she had started. After refreshing his memory, he remembered the job coaching and that he appreciated that the job coaches checked in on the employee to see how the job was going.

Greg Koch at Dakota Tube has worked with New Horizons/HSA since 1989. He employs many people who receive services with New Horizons. The job tasks that the employees do include janitorial jobs and working on fittings. Greg has had a job coach train these employees how to do the job while he is busy elsewhere in the plant. Greg likes that the job coaches supervise to make sure that each employee learns the job and can do it well before fading from the person to do the job on their own. Greg has said many times "This is a great job for these guys since they do not mind the work." Greg said that he likes the program that involves these employees; he calls "HIS GUYS." It has been set up that Greg will call or email job coaches with concerns if and when any occur. The job coach will then go to Dakota Tube to further discuss this if necessary. Transportation is provided by New Horizons staff or Watertown Transit.

Dempsey's, one of our newer employers, is also one of the larger ones.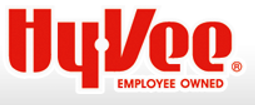 Hy-Vee is another community employer that is AWESOME at working with New Horizons and the people we serve. They have worked with several people who receive services from New Horizons; both with the Project Skills program and with Community Employment. Bernie from the Dining Room area filled out our survey. She currently works with a person receiving our services in her area. Bernie said that overall this employee uses her time wisely, with some days needing some prompting. She also said that she comes to work with a "great" personality and her appearance is "very good." Bernie stated she doesn't know a lot about our services but thinks the Job Coaching is a great idea; it promotes good communication. She did say that transportation is usually good but if the job coach arrives too early, this employee will leave work without saying anything. This employee has been employed with Hy-Vee since 2009. In addition to this employee, Hy-Vee currently works with 2 Project Skills students in the dining room area and produce department.

Holiday Inn Express of Watertown has provided employment for many through Employment Services.

JMS Precision of Watertown started out having a person who receives our services doing a "spot Job"; we call them Situationals. This person has been employed at JMS since 2011. His job tasks include cutting custom fab parts, grinding the rough spots, and sometimes polishing them. He also knows how to operate the Laser Machine. His supervisor stated that this employee at times gets side tracked, just like everyone else does. He comes to work looking like a slob just like "the rest of the guys." He said the employee adapts well to changes and his ability to do the job shows in the quality of work he completes. JMS Precision likes our services. They appreciate the situationals and follow alongs that New Horizons provides. At first, New Horizons provided transportation until this employee was able to save his money earned and buy his own "sweet minivan".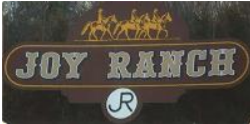 Another employer that New Horizons has been working with is Joy Ranch. The position that they hired an employee for is a janitorial job. The person who receives services at New Horizons has worked there since the first of January 2014. The Joy Ranch staff have made a list of duties that this employee is to complete on designated days. His duties include using a leaf blower and blowing debris off the boardwalk. He cleans bathrooms and vacuums lobbies of the different buildings at Joy Ranch. He has done dishes and sets up and takes down tables for various functions that are booked at Joy Ranch. Joy Ranch stated that they all enjoy this employee and all agree that he is a very capable, willing to work employee and uses his time wisely to get his work completed. They liked the fact that they could do a "trial run" before offering this employee a part time position; we call them "situationals." Joy Ranch also likes that New Horizons provides transportation and the Follow Along services.

Koehn Marketing has worked with the Project Skills program for a couple of years. The jobs they provide include assembling cattle paddles and flags used for livestock businesses. There are several parts of the job that the student is involved with; including putting sticker labels on poles, using a drill and pivot gun to assemble paddles, using a sewing machine to sew flags, assembling flag poles, using a hydraulic pressure hose to tube fiber glass poles, and counting/ packaging products for shipping. Cynthia and Nick at Koehn's say that they enjoy working with the Project Skills students. They like seeing the growth and improvements they see in each student, from needing assistance from a job coach to being able to do the task independently. They appreciate the work that each student does for the business. Koehn's says that the students are always willing to work on the jobs assigned and willing to try new job tasks. Most students are very reliable and dependable in working their scheduled shifts and arrive to work on time. Cynthia shared that she appreciates the opportunity to work with New Horizons and each student in achieving experience and opportunity in employment situations. Cynthia notes that the follow alongs, monitoring, and transportation provided by New Horizons are great.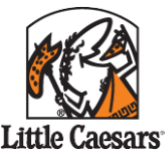 Chris and Kaitlyn Goike started working with New Horizons in 2014, when Little Caesars first opened. They hired one of the people we support through a walk-in interview; then hired two additional people after that. They now employ three people who receive services through New Horizons. Chris and Kaitlyn let our people come in to job shadow and do situationals. Kaitlyn has said that she would love to hire through New Horizons again.

Amy from Little River City stated that the employee who works there is very capable at doing his Janitorial duties; he likes to call his position "Janitorial Engineer." She said that overall he does a great job; with the exception that he may need a little "prodding" once in a while to complete his duties. Amy said he is a reliable employee, has a "great" personality, and his quality of work and performance are great. One of the dislikes shared was that this employee "needs" every holiday off along with taking some extra time off. We have expressed to all EMPLOYERS to treat the individual as any other employee and tell them they need to realize they can't have all holidays off within the position they are hired for. This person has been employed since 2006!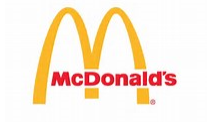 McDonald's currently has 3 people who receive services with New Horizons on staff. Most recently, one of those hired is a Project Skills student. These employees have been hired for jobs which include lobby duties, fry cook, and crew member in the kitchen. Their ability to do the job is good and they adapt to different tasks as required. The employees come to work dressed appropriately in their uniforms. Julie, the manager at McDonald's, stated that they are very reliable; they just need to remind them every now and then to call in at least two hours before their scheduled time if they are not able to come to work. One of the employees has worked at McDonald's since 1998. Julie also said that "95%" of the time he has a very good attitude. Like other employees, if they are in a bad mood their work will show it. Julie likes our services; which include Job Coaching, Transportation, and the Weekly and Monthly Follow Alongs that are provided by the job coaches.

Metrix of Watertown is one of our largest employment partners.

One of our newest supporters for community work is Papa Murphy's. Two of Papa Murphy's managers had previously worked with New Horizons and were familiar with the program. Papa Murphy's was in need of a dishwasher. After contact was made, a successful situational was completed with a person who receives services from New Horizons; and this person was hired. Both Laci and Jessica, the managers, are very happy with this placement. Laci has said that this employee does a wonderful job; he adapts to different tasks and asks for more work when he has caught up with his tasks. Laci and Jessica stated that "he is the fastest dishwasher they have," Laci also said that this new employee has a great personality and gets along with co-workers. Papa Murphy's appreciates all of the services such as the follow alongs and transportation.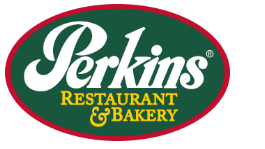 We have also worked with Perkins many times.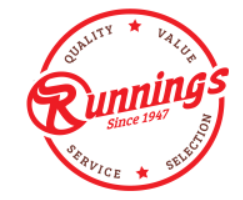 Runnings has employed many through our employment programs.

A person who receives services through New Horizons has worked at the Quality Inn and Suites for 12 years. Her supervisor is Kathy. This employee's job duties are in Housekeeping; cleaning rooms and the public areas of the hotel. Overall this employee's time management is satisfactory. She is able to complete the required job tasks, adapts well to changes and always dresses appropriately for work. Kathy stated that the person interacts with her co-workers very well. As with many employees she has her good days and bad days. She said in the past some services, mainly transportation, need improvement; such as when she gets off work and has to wait for her ride.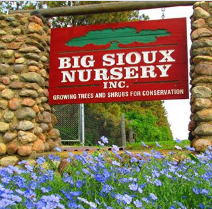 S & V Nursery hss provided seasonal employment through our programs.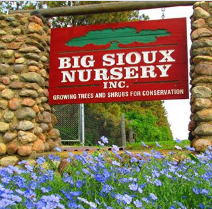 Salvation Army has often partnered with us to provide employment.

Titan Machinery opened their truck wash in September of 2014. They have hired six people who receive services from New Horizons. In the truck wash employees wash semi-trucks, busses, cars, pick-ups, and campers.